Dependable Performance
With Our Passenger Car Lubricants
Since 1901, our range of passenger car lubricants help you get better efficiency, performance and cost savings out of your vehicle. We're committed to finding new solutions to lubrication challenges, going above and beyond to ensure that your vehicle delivers consistently, every time you take your car out on the road.
Our long-standing collaborations and over a century of experience have helped us develop a deep understanding of industry challenges. Whatever your particular needs, from car care to engine oil, we have the right product for your car. Our products meet and exceed the requirements of leading industry bodies including the American Petroleum Institute (API), the European Automobile Manufacturers Association (ACEA) and leading global OEMs.
Engine Oils
Whatever drives you, we've got you covered. Our wide range of passenger car motor oils will keep you moving, whatever your vehicle and need. We've formulated our engine oils to offer enhanced protection against wear and deposits, ensuring engine durability and improved fuel economy with reduced CO2 emissions and catalyst protection on select products. Our passenger car motor oils are able to operate under a wide range of varying operating conditions, keeping you on the road, always.
We have engine oils for a variety of car brands and models covering both older and newer cars. We produce products that satisfy the requirements of the most modern, high-output, turbocharged gasoline and diesel engines. Our extensive portfolio covers the requirements of Volkswagen, BMW, Mercedes-Benz, Porsche, General Motors, Renault, Volvo, Ford, Jaguar, Fiat and Chrysler, among other OEMs.
Driveline Fluids
We have a wide range of driveline fluids to satisfy even the most demanding applications. No matter the load, the climate or the driving conditions; our range of products, both mineral and synthetic fluids with advanced additives, help provide exceptionally smooth gear shifting, improved fuel economy, good rust and corrosion protection, uniform lubrication, superior frictional properties, excellent low temperature fluidity and exceptional high-temperature performance.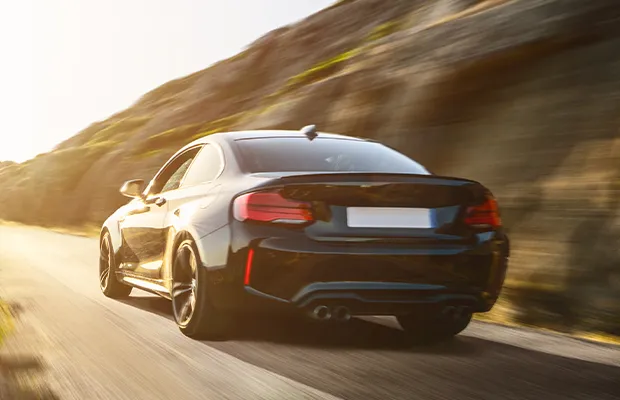 Other Fluids
Drive with confidence. Our radiator coolants and antifreeze will keep your car running at optimum performance, whatever the driving and climatic conditions.​
Our range of multi-purpose greases can help protect wheel bearings to chassis components, ball joints to universal joints, power take-offs to kingpins, bushings to disc brakes.​
We have an extensive range of car care products to suit all types of cars, everything from the exterior to interior, we've got you covered. Spray and shine, brake & clutch cleaner to cockpit shine and everything in between that keeps your car look as good as new.​
McLaren Automotive Partnership
Gulf and McLaren share a desire for excellence while striving to be the best. We developed Gulf Formula Elite specifically to deal with the demands of a supercar engine. Our Gulf Formula Elite lubricant was created in collaboration with McLaren Automotive to provide an oil that offers peak engine performance. Gulf is now the first fill lubricant all McLaren supercars are filled with when they come off the McLaren production line at the McLaren Production Centre in Woking, England. 
Unstoppable Series
"Unstoppable" is a series that takes you behind the scenes of this iconic Gulf and McLaren Automotive partnership so you can see what fuels our ambition. Delve into our rich history and get a sneak peek into the future of what may be coming next.